A
lmost three weeks of being inactive in blogging, now I'm back from my hiatus. Actually, walang hiatus na nangyari, nagpahinga lang sa blogoshpere dahil sa ka busyhan sa work. Nevertheless, nagkaroon pa rin ako ng time na magpa-galagala sa Cebu.
We were binging sumptuous foods at Old Spaghetti House such as Classic Lasagna, Oriental Spaghetti, US Beef Salpicao, and Mediterranean Fish Plate with white wine, olives and spinach and of course bottomless ice tea. We billed almost 1,800 pesos and the "loser" team have to pay additional hundred for we lost in our betting in FIFA.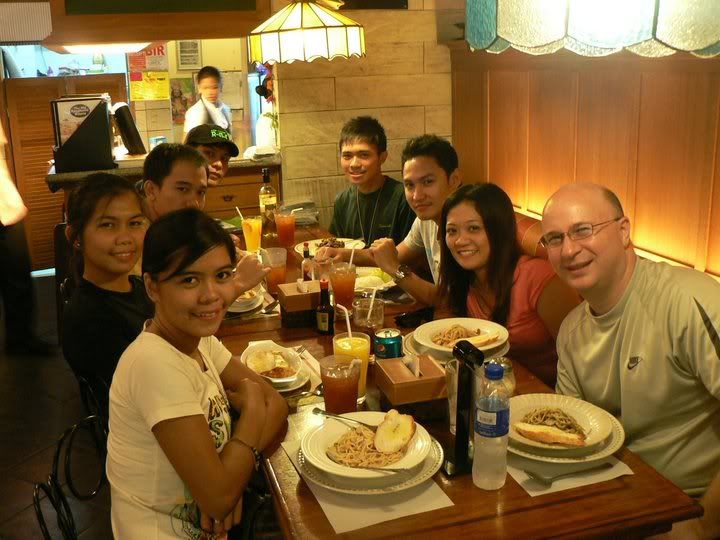 From Old Spaghetti House, we headed to one of the Cebu's tourist spots "Tops" which was situated in Busay Hills - about 2000 feet above sealevel. Tops gives you a magnificient view of the City Lights. It is 30-40 minutes from Cebu. Entrance fee is 100 pesos.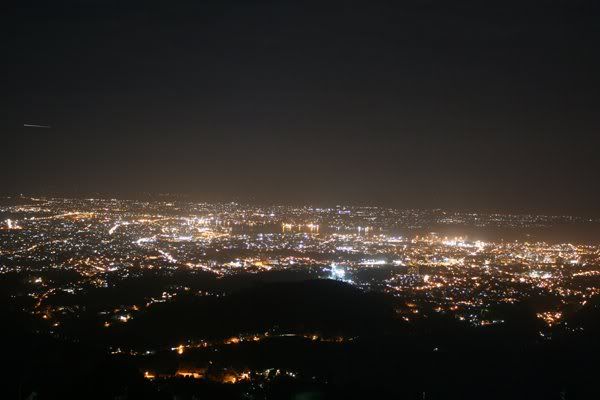 The fascinating City Lights. Had a hard-time locating our areas. Only the Crown Regency is identifiable. The rest were like unknown areas to us.
Also from Tops, they have souvenir shops and stores where you can buy foods and drinks. The stores were well made of concretes designed in curves and circles. I suggest to bring your own food because the price were doubled.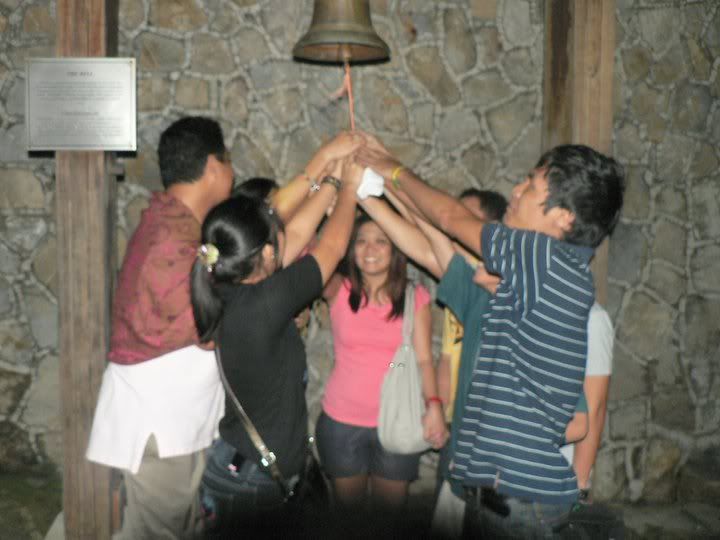 The bell... one of the highlights, where you can to ring the bell once, twice or thrice. The number of times you ring the bell has its corresponding meaning, but for us, we ring it thrice for forever/lasting friendship.